I hope your summer is going well.  I also hope that you will be able to spend a part of your summer here on Florida's Forgotten Coast.  It has been a very hot summer and we have not had a lot of rain which we really need.  Our family got to spend a month with two of our granddaughters and our oldest, Taylor, was here with her fiance, Austin for the first week.  It was wonderful having them all here together.  They are growing up way to fast!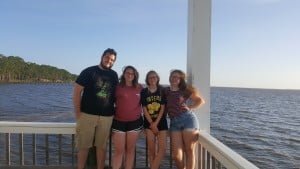 Sales activity remained strong for the month of June with 50 total sales – 19 single family homes, 1 condo, 29 residential home sites and 1 commercial land parcel.  Carrabelle saw the most activity with 19 total sales – 6 single family homes, 1 condo and 12 residential home sites.  On St. George Island there were 15 total sales – 7 single family homes and 8 residential home sites.  Apalachicola had 9 total sales – 5 single family homes and 4 residential home sites.  Eastpoint had 7 total sales – 1 single family home, 5 residential home sites and a 4.88 parcel of commercial land on Hwy. 98.  Sales ranged from a low of $10,000 for two city lots in Carrabelle to $1,700,000 for a 6 bedroom/4.5 bath gulf front home sitting on 15 acres in Hidden Beaches in Carrabelle.
See below a detailed sales summary by area:
ST. GEORGE ISLAND
RESIDENTIAL HOME SITES:
MLS# 259968 – 509 E. Pine Ave. – .40 acre interior lot located in the Gulf Beaches area.   List price – $79,000    Sold price – $70,000    Days on market – 202   Days under contract – 111  Cash purchase – Probate delayed closing several months.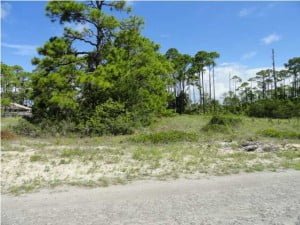 MLS# 260517 – 941 E. Pine Ave. – .33 acre bay view lot located in the Gulf Beaches area.  List price – $79,000    Sold price – $76,000    Days on market – 175   Days under contract – 45   Cash purchase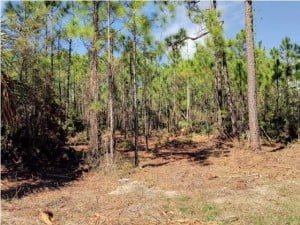 MLS# 261278 – 1380 Acacia Dr. – 1.08 acre corner interior Plantation lot.    List price – $98,777    Sold price – $87,000    Days on market – 100   Days under contract – 25   Conventional financing – Buyer paid title insurance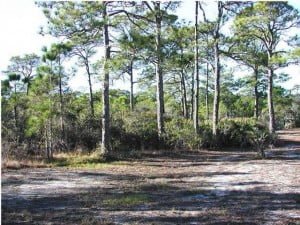 MLS# 260506 – 1652 Hawthorne Ln. – 1 acre 3rd tier Plantation lot    List price – $89,900    Sold price – $89,000    Days on market – 189    Days under contract – 28   Cash purchase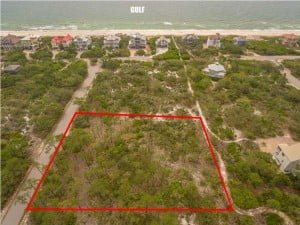 MLS# 258849 – 1408 Camellia Ct. – 1 acre 2nd tier Plantation lot   List price – $165,000    Sold price – $149,000    Days on market – 418   Days under contract – 17   Cash purchase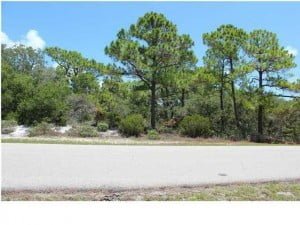 MLS# 262310 – 572 W. Bayshore Dr. – .80 acre bay/gulf view lot with paid water tap and old mobile home with no value located in Gulf Beaches     List price – $170,000   Sold price – $170,000   Days on market – 0    Days under contract – 3   Conventional financing  FSBO entered for comp purposes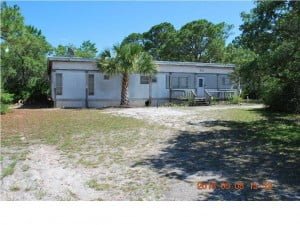 MLS# 261919 – 1645 Wayfarer Ct. – .33 acre bay front lot located in Mariner's Harbor    List price – $244,000   Sold price – $215,000    Days on market – 15    Days under contract – 42   Cash purchase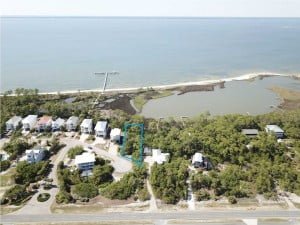 MLS# 261893 – 1160 E. Gulf Beach Dr. – 1 acre gulf front lot located on the East End    List price – $650,000   Sold price – $630,000    Days on market – 21   Days under contract – 28   Conventional financing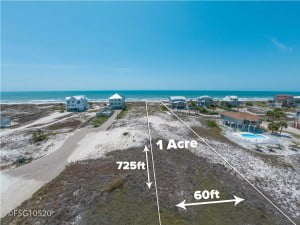 SINGLE FAMILY HOMES:
MLS# 262051 – 315 Wing St. – 3 bedroom/2 bath bay view home located in the Gulf Beaches    List price – $335,000    Sold price – $335,000   Days on market – 1   Days under contract – 33  Conventional financing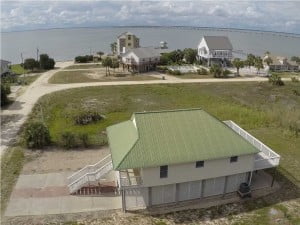 MLS# 259762 – 965 W. Gulf Beach Dr. – 3 bedroom/2.5 bath single level home with private pool located in the Gulf Beaches    List price – $380,000    Sold price – $365,000   Days on market – 257   Days under contract – 63   Cash purchase
MLS# 261657 – 557 W. Gulf Beach Dr. – 2 bedroom/2 bath gulf view beach cottage located in the Gulf Beaches    List price – $395,000   Sold price – $389,250   Days on market – 2   Days under contract – 60    Conventional financing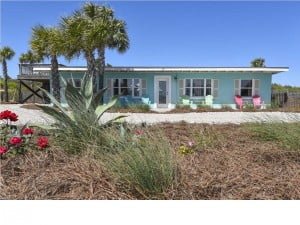 MLS# 259573 – 533 W. Gulf Beach Dr. – 4 bedroom/4 bath gulf view home with private pool located in the Gulf Beaches    List price – $499,000    Sold price – $450,000   Days on market – 322   Days under contract – 34    Cash purchase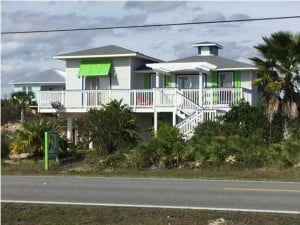 MLS# 261728 – 824 E. Pine Ave. – 5 bedroom/5 bath gulf view home with private pool    List price – $548,900    Sold price – $535,000   Days on market – 9    Days under contract – 44   Conventional financing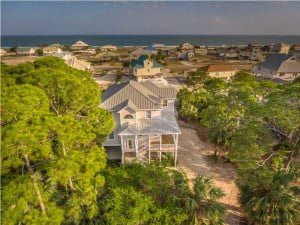 MLS# 262384 – 60 E. Gorrie Dr. – 3 bedroom/3.5 bath shotgun gulf front home located in the Gulf Beaches    List price – $645,000    Sold price – $600,000    Days on market – 0   Days under contract – 10  Cash purchase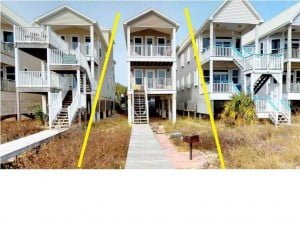 MLS# 261417 – 1819 Bayview Dr. – 3 bedroom/2.5 bath bay front home with dock and boat lift located in the Plantation    List price – $675,000    Sold price – $650,000   Days on market – 60   Days under contract – 29   Cash purchase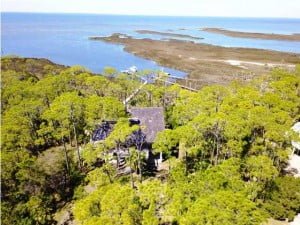 APALACHICOLA
RESIDENTIAL HOME SITES:
MLS# 258067 – 221 7th St. – .14 acre corner lot located in the North Historic side    List price – $40,000    Sold price – $35,000    Days on market – 500   Days under contract – 24   Conventional financing – Buyer paid all closing costs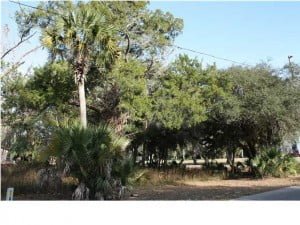 MLS#260518 – 111 Scipio Landing Rd. – .34 acre lot located in River Crest subdivision   List price – $38,000    Sold price – $35,000    Days on market – 186    Days under contract – 28    Cash purchase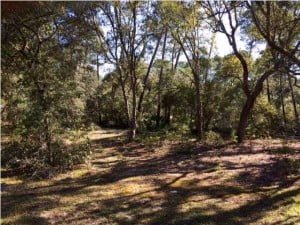 MLS# 261306 – 270 Alpha St. – .23 acre lot located in Philaco Shores     List price – $45,000    Sold price – $36,000    Days on market – 105   Days under contract – 17   Cash purchase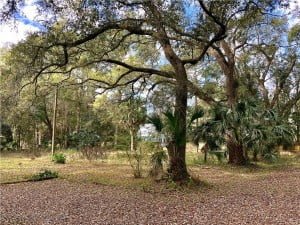 MLS# 261362 – 203 6th St. – .10 acre lot located in the North Historic side     List price – $39,000    Sold price – $37,000    Days on market – 46    Days under contract – 48   Cash purchase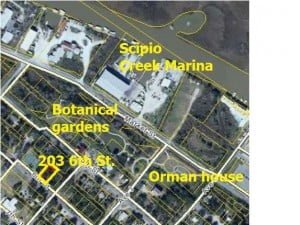 SINGLE FAMILY HOMES:
MLS# 260715 – 74 Avenue K – 4 bedroom/2 bath home located in North Historic side     List price – $149,900    Sold price – $130,000    Days on market – 107   Days under contract – 45   Conventional financing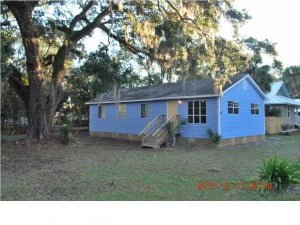 MLS# 262256 – 257 Prado St. – 3 bedroom/2 bath Florida cottage with separate home featuring 2 one bedroom apartments located  in Neel's Addition    List price – $148,000    Sold price – $173,250    Days on market – N/A   Days under contract – 5    Conventional financing – REO online auction  Nonmember office listing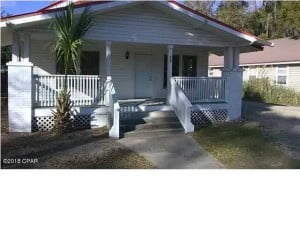 MLS# 259441 – 172 22nd Ave. – 3 bedroom/2.5 bath home located in Greater Apalachicola    List price – $395,000    Sold price – $375,000    Days on market – 361    Days under contract – 16   Cash purchase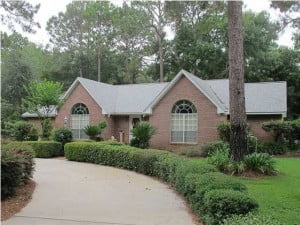 MLS# 261846 – 59 Avenue D –  Newly renovated 4 bedroom/4 bath home (4 one bedroom apartments) originally constructed in 1860 located in the South Historic side      List price – $429,000    Sold price – $421,000   Days on market – 10   Days under contract – 50   Conventional financing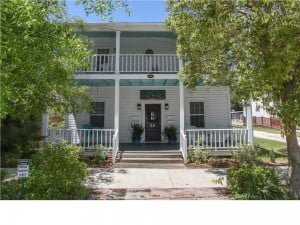 MLS# 261861 – 169 Avenue B – 2 bedroom/2 bath bungalow located in the South Historic side    List price – $595,000    Sold price – $595,000   Days on market – 6   Days under contract – 33   Cash purchase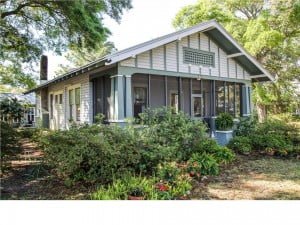 CARRABELLE
RESIDENTIAL HOME SITES:
MLS# 261424 – 604 SE 4th St. – .10 acre city lot zoned for single family or mobile home    List Price – $10,000    Sold price – $10,000   Days on market – 67  Days under contract – 30  Cash purchase   Sold 604 SE 4th and 603 SE 5th together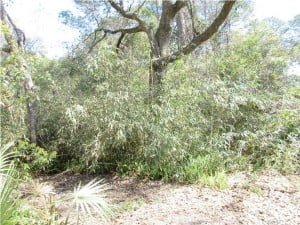 MLS# 261423 – 603 SE 5th St. – .10 acre city lot zoned for single family or mobile home    List Price – $5,000    Sold price – $10,000   Days on market – 67  Days under contract – 30  Cash purchase   Sold 604 SE 4th and 603 SE 5th together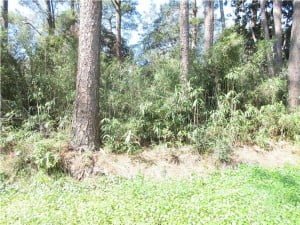 MLS# 261654 – 608 SE Avenue C – .14 acre city lot   List price – $20,000    Sold price – $12,000   Days on market – 39   Days under contract – 57  Conventional financing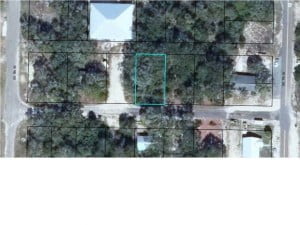 MLS# 261656 – 702 SE Avenue C – .14 acre city lot   List price – $20,000    Sold price – $12,000   Days on market – 39   Days under contract – 57   Cash purchase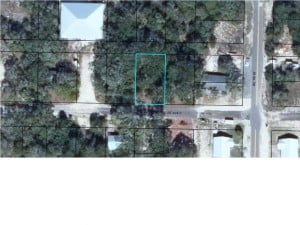 MLS# 261907 – 1 Ryan Dr. – .47 acre (3 lots) located in the City of Carrabelle    List price – $12,000    Sold price – $12,000   Days on market – 36    Days under contract – 22   Cash purchase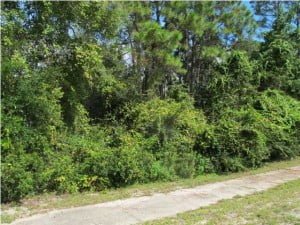 MLS# 258784 – 116 Angler's Harbor Ln. – .09 acre river view lot in Angler's Harbor     List price – $18,000    Sold price – $15,000    Days on market – 350   Days under contract – 31   Cash purchase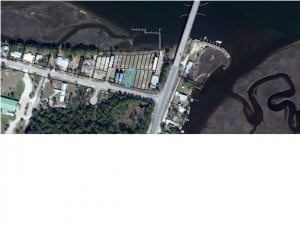 MLS# 261353 – 148 Skimmer Dr. – .18 acre lot located in St. James Bay    List price – $15,900    Sold price – $22,000    Days on market – 68   Days under contract – 47   Cash purchase  Lots 1 and 2 sold together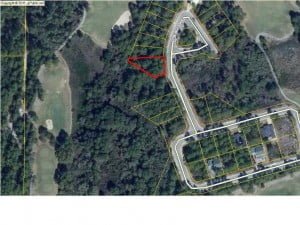 MLS# 262094 – 163 Pinnacle St. – 1.35 acre lot located in Lighthouse Estates near Carrabelle Beach   List price – $38,000    Sold price – $29,000   Days on market – 3    Days under contract – 34   Cash purchase
MLS# 261800 – 2551 Hwy 98 – 1.06 acre lot located in Lanark    List price – $35,000    Sold price – $32,250   Days on market – 35   Days under contract – 33   Cash purchase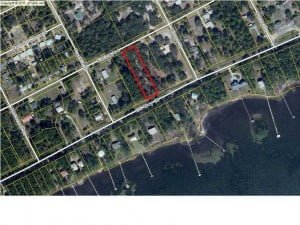 MLS# 260852 – 157 Pinnacle St. – 2.07 acre lot located in Lighthouse Estates near Carrabelle Beach    List price – $43,000    Sold price – $39,000    Days on market – 119   Days under contract – 44   Cash purchase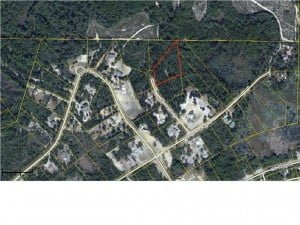 MLS# 259306 – 13 Cobia Ave. – .33 acre gulf front lot located on Alligator Point    List price – $124,500    Sold price – $110,000   Days on market – 358   Days under contract – 45   Cash purchase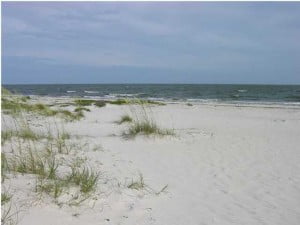 MLS# 258929 – 2864 Hidden Beaches Rd. – 6.83 acre bay front parcel in Hidden Beaches     List price – $245,000    Sold price – $245,000   Days on market – 398   Days under contract – 59    Seller financing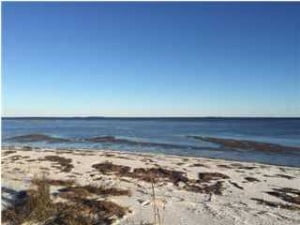 SINGLE FAMILY HOMES/CONDOS/TOWN HOMES:
MLS# 261044 – 2325 Jubilee St. – 3 bedroom/1 bath home located in Lanark by the Sea    List price – $139,900    Sold price – $130,000   Days on market – 94    Days under contract – 34  Cash purchase – $3,900 concession given by buyer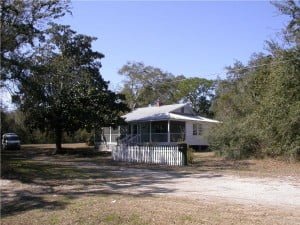 MLS# 261923 – 710 Howard St. #3 – 3 bedroom/3 bath condo located in Mariner's View    List price – $155,000    Sold price – $145,000    Days on market – 7    Days under contract – 49   Cash purchase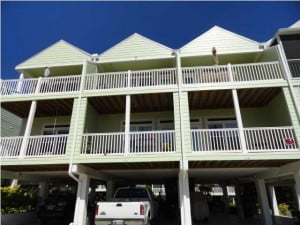 MLS# 262241 – 1369 Chip Morrison Dr. – 2 bedroom/1 bath gulf front beach house    List price – $255,000    Sold price – $255,000    Seller financing – Non-member office listing   Entered for comp purposes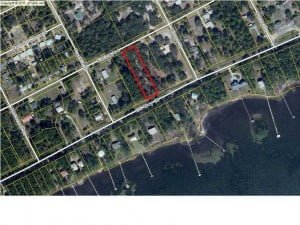 MLS# 259886 – 161 White Pelican Ct. – 3 bedroom/2 bath custom home located in St. James Bay    List price – $335,000    Sold price – $326,250    Days on market – 302    Days under contract – 27   Conventional financing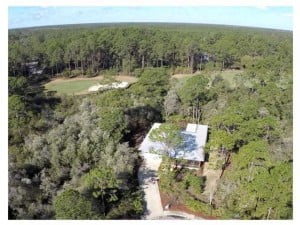 MLS# 261051 – 1439 Cannonball Run Rd. – 3 bedroom/2.5 bath bay front home on Dog Island    List price- $450,000   Sold price – $400,000   Days on market – 96   Days under contract – 43   Cash purchase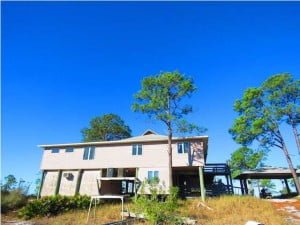 MLS# 261311 – 2784 Hwy 98 – 3 bedroom/3 bath bay front home located in St. James     List price – $575,000    Sold price – $550,000    Days on market – 64    Days under contract – 42   Cash purchase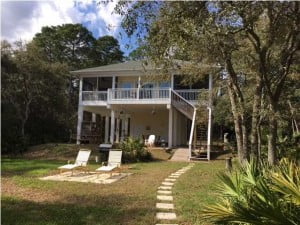 MLS# 261152 – 2916 Hidden Beaches Rd. – 6 bedroom/4.5 bath bay front home with private pool  in Hidden Beaches sitting on 15 acres.   List price – $1,850,000    Sold price – $1,700,000    Days on market – 136    Days under contract – 37    Cash purchase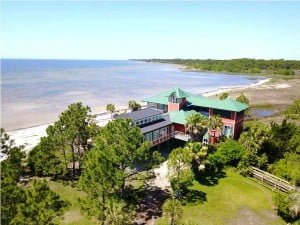 EASTPOINT
RESIDENTIAL HOME SITES:
MLS# 261776 – 143 Lakes on the Bluff – .54 acre lot located in Lakes on the Bluff    List price – $15,500    Sold price – $12,000   Days on the market – 27   Days under contract – 25   Cash purchase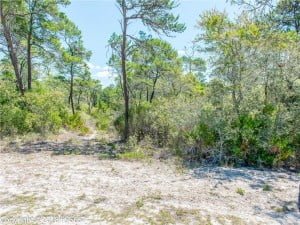 MLS# 256695 – 294 Magnolia Bay Dr. – 1 acre lot located in Magnolia Bay subdivision    List price – $29,900    Sold price – $20,000   Days on market – 221   Days under contract – 17   Conventional financing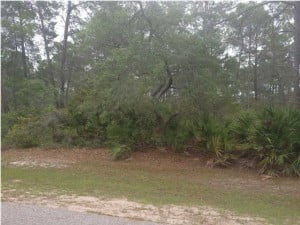 MLS# 259068 – 165 S. Bayshore Dr. –  .28 acre bay view lot located in Magnolia Bluff    List price – $28,000    Sold price – $21,000   Days on market – 421    Days under contract – 11   Conventional financing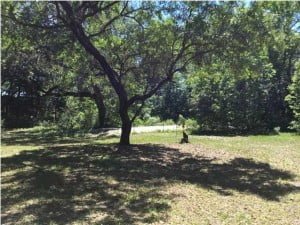 MLS# 259914 – 19 Jefferson St. – .50 acre mixed use lot zoned C-4     List price – $24,500    Sold price – $22,000   Days on market – 251    Days under contract – 56    Cash purchase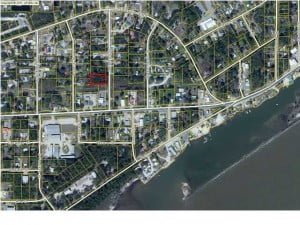 MLS# 255111 – 238 North Bayshore Dr. – 1 acre lot located in Magnolia Bluff    List price – $29,900    Sold price – $29,900   Days on market – 980    Days under contract – 22   Seller financing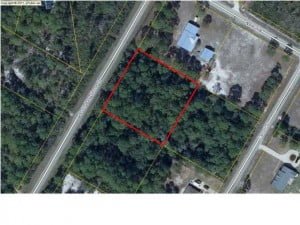 SINGLE FAMILY HOMES:
MLS# 261300 – 443 Boatwright Dr. – 2 bedroom/2 bath home located just one block from water    List price – $99,000    Sold price – $89,000    Days on market – 78   Days under contract – 38  Conventional financing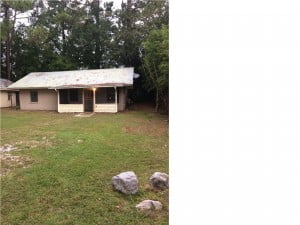 COMMERCIAL:
MLS# 260262 – 198 Hwy. 98 – 4.88 commercial parcel located on the corner of Begonia St. & Hwy. 98    List price – $450,000    Sold price – $375,000   Days on market – 57   Days under contract – 220   Conventional financing