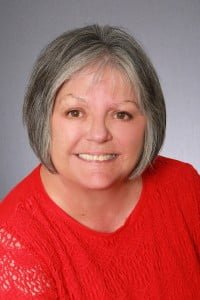 I am probably the luckiest person in the world.  I get to live and work on St. George Island, part of Florida's amazing and beautiful Forgotten Coast.  My husband, Kenny, and I "discovered" this wonderful area in 1988, purchased a lot on St. George Island in 1994, built our home there in 1997 and finally made the decision to relocate here from Louisville, Kentucky in 2002.  Who says dreams don't come true?  Ours did and I would like to help you realize your dream of property ownership in this very special and unique area of Florida.
I have been a Florida realtor since 2002 and have worked with both buyers and sellers in various areas of the Forgotten Coast.  Additionally, I have a strong construction and accounting background.  I worked for over 14 years in PriceWaterhouseCoopers' small business tax and audit division specializing in real estate development and construction businesses.  I have also worked with my husband's electrical contracting company based on St. George Island and am very familiar with the steps required to build a new residence or renovate an existing property.  I feel my background in both areas adds and provides strength to my real estate knowledge and ability.
I currently serve as secretary on our local board of realtors.  I previously served for three years on the Multiple Listing Service (MLS) committee and was a member of the Grievance Committee.  I am a member of the National Association of Realtors and the Florida Association of Realtors.  I served for two years as Vice-President of the Forgotten Coast Homebuilders Association and served for three years as a board member of the Apalachicola Bay Chamber of Commerce.
Buyers and sellers who choose to work with me will have my undivided attention in each step of the transaction  Your needs as the customer are my number one priority and I will always make myself available to answer questions and provide information in a timely manner.  The  sale or purchase of real estate is one of the most significant transactions an individual will undertake. I have the knowledge and background to make the investment process go smoothly while addressing any issues which may arise during the transaction.
Please contact me today and find out how we can work together to achieve your real estate investment goals.