I hope everyone had a great Labor Day holiday. Fall is on the way as the temperatures here have started to cool quite nicely. October is an especially beautiful month here on the Forgotten Coast and I hope that your fall plans include a visit to the area.
Sales activity for St. George Island, Apalachicola, Carrabelle and Eastpoint was quite slow for the month of August with just 49 sales – 19 single family homes, 2 condo/town homes, 1 mobile home and 27 residential home sites. St. George Island saw the most activity with 21 total sales – 12 single family homes, 1 condo/town home and 8 residential home sites. Apalachicola had 7 total sales – 4 single family homes and 3 residential home sites. Carrabelle had 15 total sales – 2 single family homes, 1 condo/town home, 1 mobile home and 11 residential home sites. Eastpoint had 6 total sales – 1 single family home and 5 residential home sites. Sales prices ranged from a low of $27,000 for a residential home site in Carrabelle Landing subdivision to $1,850,000 for a 4 bedroom/4 bath newer construction 1st tier gulf view home with private pool located in the Gulf Beaches on St. George Island.
I would appreciate feedback on your opinion on the current market throughout the Forgotten Coast. Have you considered purchasing property here and if so, what concerns or reservations do you have regarding purchasing at this time? Please feel free to email me or give me a call should you wish to discuss this very different market we are currently experiencing.
See below a summary of sales by area:
ST GEORGE ISLAND
RESIDENTIAL HOME SITES:
MLS# 313674 – 1460 Blueberry Rd. – 1.33 acre bay view lot located in Sea Palm Village in the Plantation. List price – $150,000 Sold price – $130,000 Days on market – 150 Days under contract – 35 Conventional financing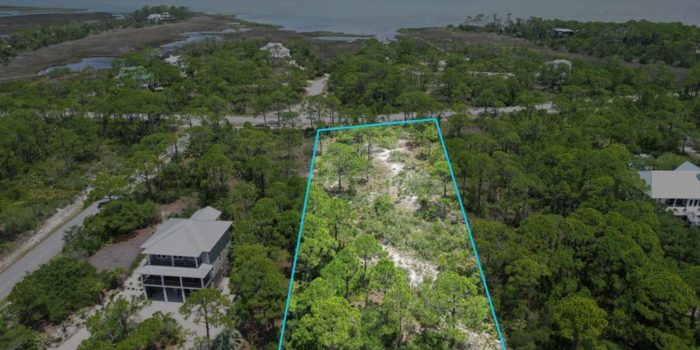 MLS# 314954 – 1400 Bayberry Ln – 1 acre bay view lot located in Sea Palm Village in the Plantation List price – $136,000 Sold price – $136,000 Days on market – 3 Days under contract – 8 Cash purchase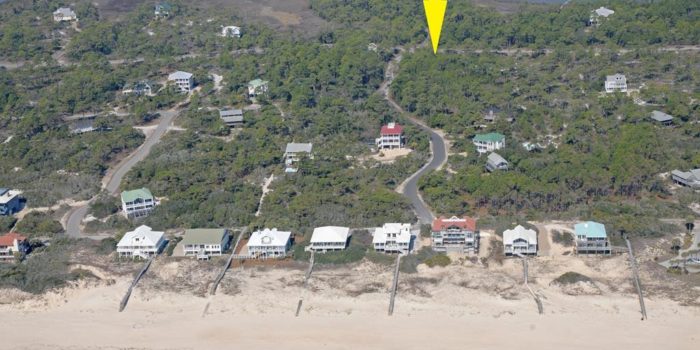 MLS# 314670 – 1647 Ibis Way – 1.02 acre corner bay view lot located in Windjammer Village in the Plantation List price – $149,000 Sold price – $145,000 Days on market – 27 Days under contract – 16 Cash purchase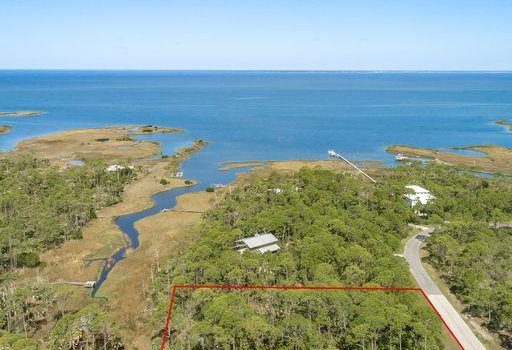 MLS# 314864 – 340 Howell St – .33 acre bay view lot located in the Gulf Beaches List price – $229,000 Sold price – $185,000 Days on market – 6 Days under contract – 8 Cash purchase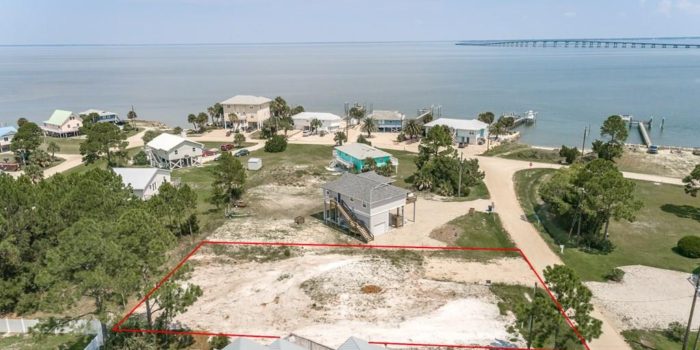 MLS# 314104 – 572 E Pine Ave – .30 acre gulf view corner lot located in the Gulf Beaches List price – $239,000 Sold price – $215,000 Days on market – 95 Days under contract – 20 Cash purhase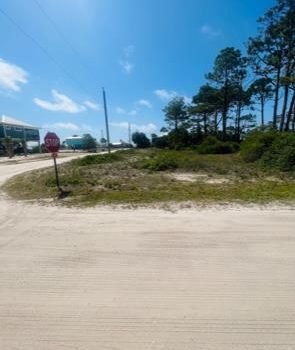 MLS# 313741 – 251 W Gorrie Dr – .14 acre 1st tier gulf view lot located in the Gulf Beaches List price – $475,000 Sold price – $460,000 Days on market – 3 Days under contract – 160 Cash purchase – Closing delayed at request of seller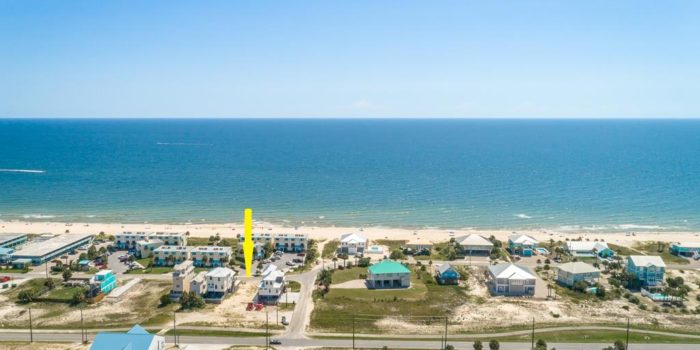 MLS# 314487 – 1828 Sunset Dr – .30 acre 1st tier gulf view lot located in Sunset Beach on the East End List price – $600,000 Sold price – $565,000 Days on market – 21 Days under contract – 27 Cash purchase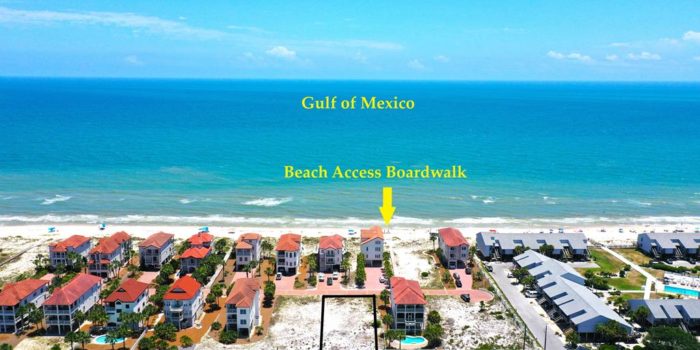 MLS# 313978 – 1628 E Gulf Beach Dr – 1.03 acre gulf front lot located on the East End List price – $1,399,000 Sold price – $1,300,000 Days on market – 43 Days under contract – 70 Seller Financing – Deed restrictions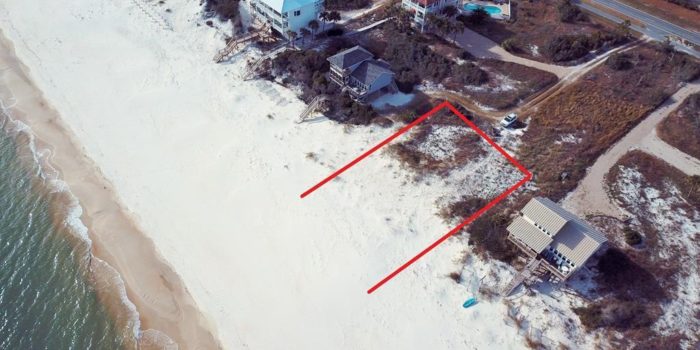 SINGLE FAMILY HOMES/CONDO/TOWN HOMES:
MLS# 313404 – 425 W Bay Shore Dr – 4 bedroom/3 bath interior home with detached garage located in the Gulf Beaches List price – $625,000 Sold price – $595,000 Days on market – 137 Days under contract – 45 Conventional financing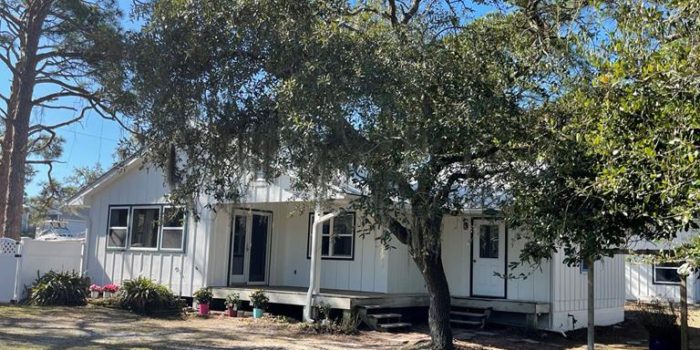 MLS# 314079 – 315 Wing St – 3 bedroom/2 bath bay view home located in the Gulf Beaches List price – $675,000 Sold price – $625,000 Days on market – 74 Days under contract – 40 Conventional financing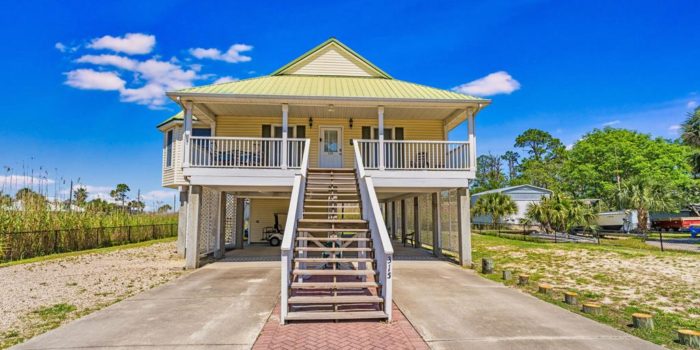 MLS# 313189 – 240 W Gorrie Dr – Villa G-3 – 2 bedroom/2 bath gulf front condo located in Villas of St. George in the Gulf Beaches List price – $749,000 Sold price – $710,000 Days on market – 157 Days under contract – 39 Conventional financing – Price reduction due to upcoming condo assessment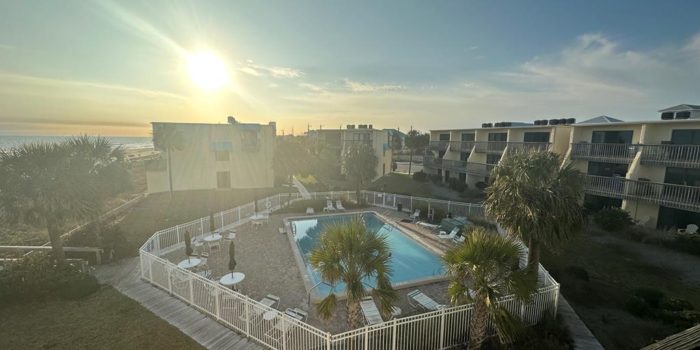 MLS# 313738 – 625 W Bay Shore Dr – 2 bedroom/2 bath canal front home with private pool and dock located in the Gulf Beaches List price – $799,000 Sold price – $745,000 Days on market – 134 Days under contract – 16 Cash purchase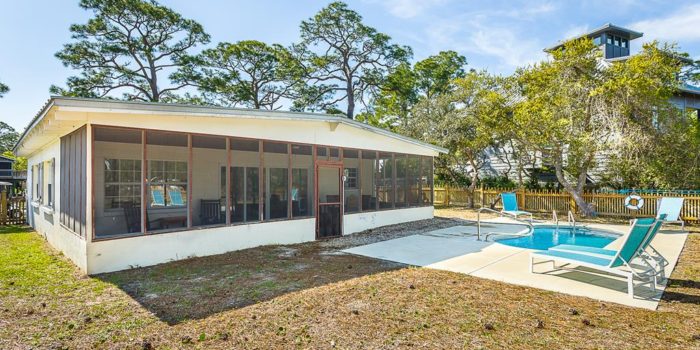 MLS# 314345 – 1656 Forsythia Ct – 4 bedroom/3.5 bath interior home located in Pebble Beach Village in the Plantation List price – $945,000 Sold price – $825,000 Days on market – 30 Days under contract – 61 Cash purchase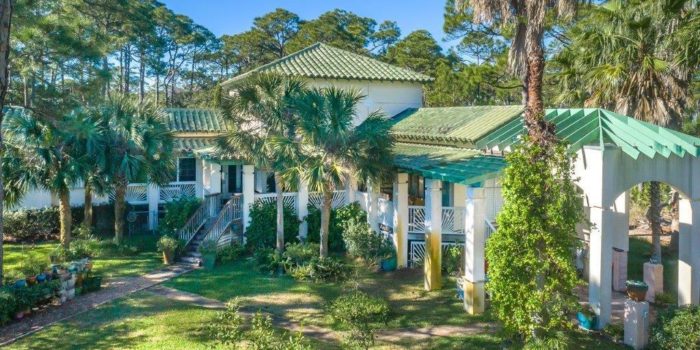 MLS# 314705 – 1514 Windy Pass – 4 bedroom/3 bath gulf view home with elevator located in The Bluffs in the Plantation List price – $1,198,000 Sold price – $1,170,000 Days on market – 1 Days under contract – 31 Conventional financing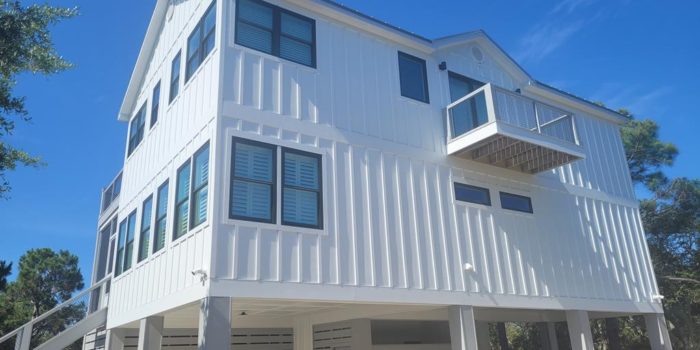 MLS# 314734 – 323 E Sawyer St – 3 bedroom/2.5 bath canal front home with boat dock, boat lift and boat ramp located in the Gulf Beaches List price – $1,200,000 Sold price – $1,225,000 Days on market – 8 Days under contract – 16 Cash purchase – Seller gave credit for drain field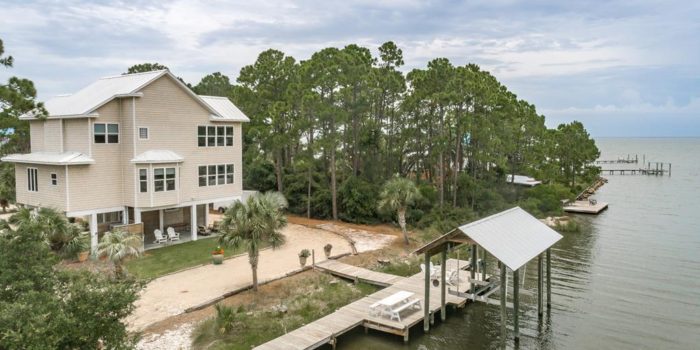 MLS# 313585 – 1904 Sunset Dr – 5 bedroom/5 bath 1st tier gulf view home with elevator located in Sunset Beach on the East End List price – $1,550,000 Sold price – $1,470,500 Days on market – 121 Days under contract – 32 Cash purchase – Price lowered for repairs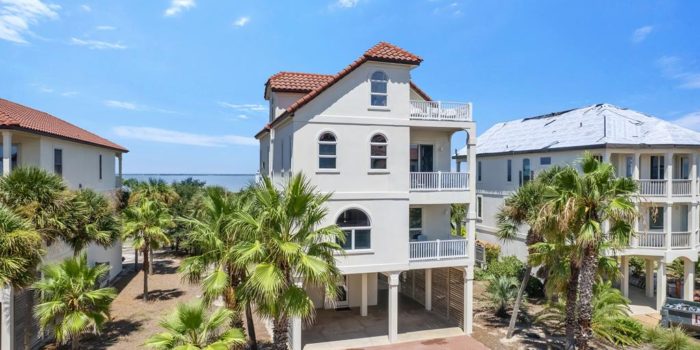 MLS# 312159 – 532 W Gorrie Dr – 3 bedroom/3 bath gulf front home located in the Gulf Beaches List price – $1,895,000 Sold price – $1,750,000 Days on market – 353 Days under contract – 16 Cash purchase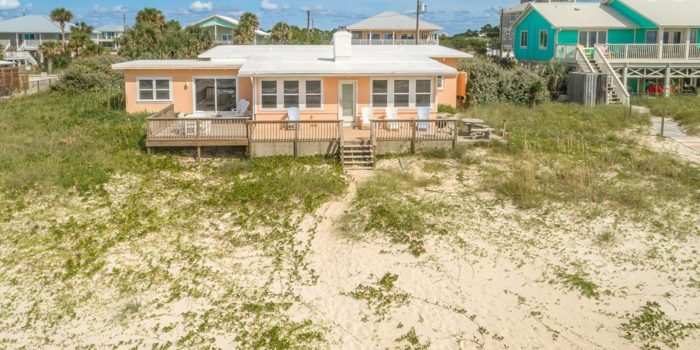 MLS# 313522 – 1248 Sandy Ln – 5 bedroom/4 bath gulf front home with private pool located inn Sea Dune Village in the Plantation List price – $1,995,000 Sold price – $1,750,000 Days on market – 148 Days under contract – 22 Cash purchase – $25,000 credit to buyer at closing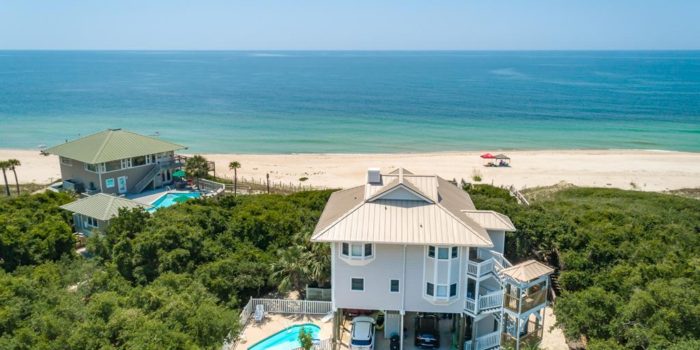 MLS# 314073 – 1408 Dogwood Dr – 4 bedroom/4.5 bath gulf view home with private pool and elevator located n Sea Palm Village in the Plantation List price – $1,685,000 Sold price – $1,800,000 Days on market – 83 Days under contract – 26 Cash purchase – Sale included adjacent vacant lot 35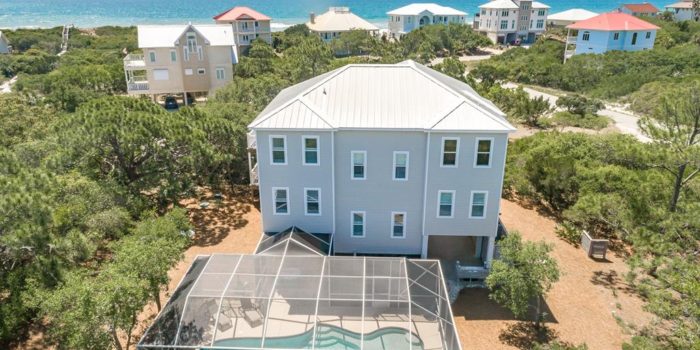 MLS# 314493 – 1456 E Gulf Beach Dr – 4 bedroom/3.5 bath 1st tier gulf view home with private pool located on the East End List price – $1,875,000 Sold price – $1,835,000 Days on market – 21 Days under contract – 12 Conventional financing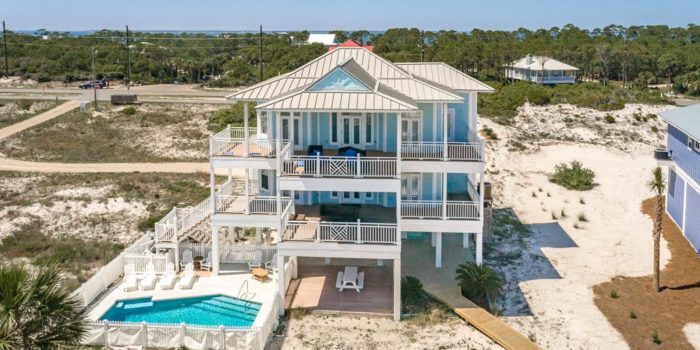 MLS# 314432 – 765 W Gorrie Dr – 4 bedroom/4 bath 1st tier gulf view home with private pool located in the Gulf Beaches List price – $1,895,000 Sold price – $1,850,000 Days on market – 39 Days under contract – 40 Cash purchase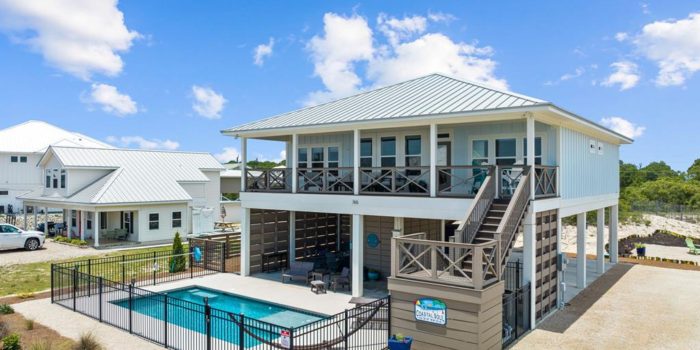 APALACHICOLA
RESIDENTIAL HOME SITES:
MLS# 310162 – 147 Water Oaks Way – 1 acre lot located in Rivers Edge subdivision in Greater Apalachicola List price – $32,500 Sold price – $31,000 Days on market – 483 Days under contract – 47 Cash purchase – Buyer paid title insurance costs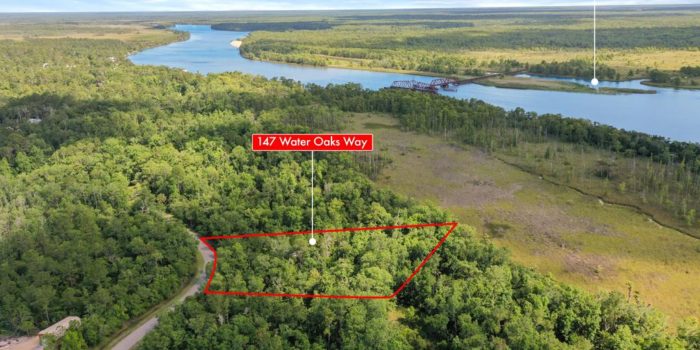 MLS# 313430 – 1605 Peachtree Rd – 1.01 acre lot zoned mobile home/single family located in Southland in Greater Apalachicola List price – $46,500 Sold price – $43,000 Days on market – 147 Days under contract – 34 Conventional financing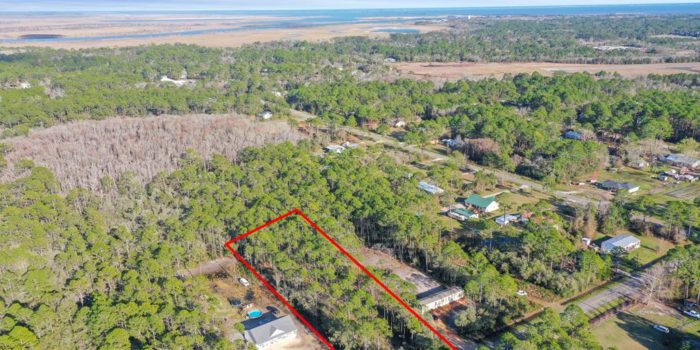 MLS# 313712 – 7 24th Ave – .21 acre lot zoned Residential Multi-family located in Greater Apalachicola List price – $69,900 Sold price – $60,000 Days on market – 115 Days under contract – 34 Cash purchase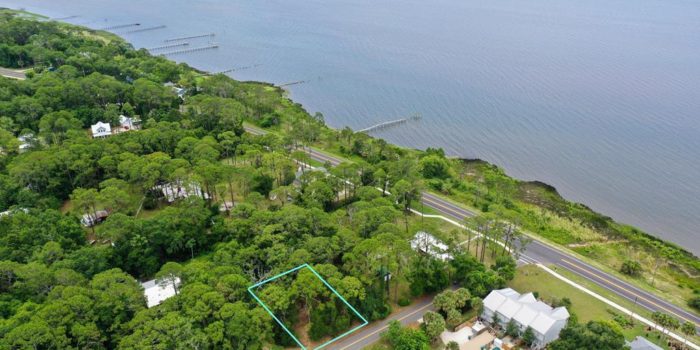 SINGLE FAMILY HOMES:
MLS# 311104 – 33 16th St – 2 bedroom/1.5 bath Florida Cottage located in the South Historic Side List price – $295,000 Sold price – $280,000 Days on market – 302 Days under contract – 139 Conventional financing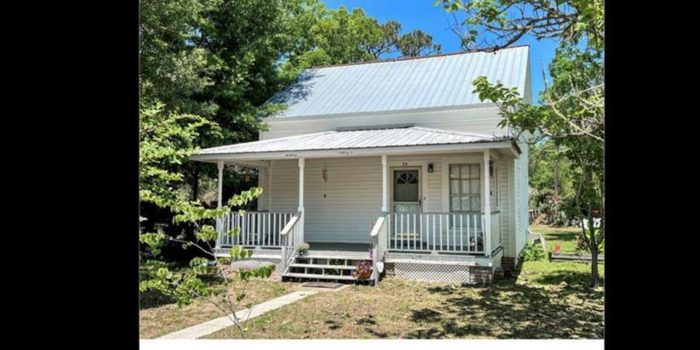 MLS# 312599 – 306 Huckeba Dr – 4 bedroom/3.5 bath home with private pool located in Greater Apalachicola List price – $349,000 Sold price – $330,000 Days on market – 256 Days under contract – 38 FHA financing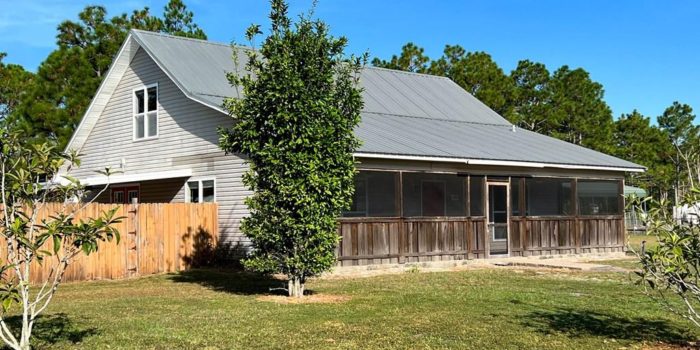 MLS# 314658 – 184 Ave E – 3 bedroom/3 bath renovated historic home located in the South Historic Side List price – $595,000 Sold price – $610,000 Days on market – 8 Days under contract – 34 Cash purchase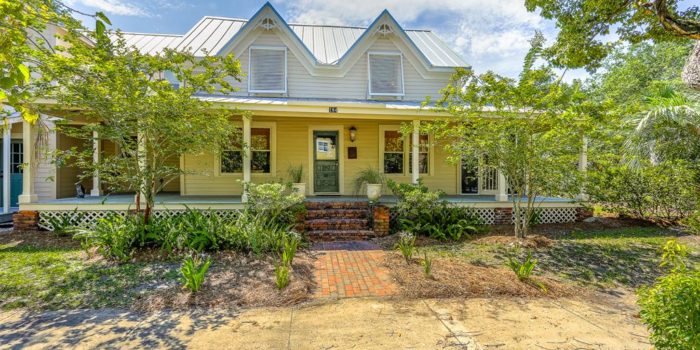 MLS# 314290 – 250 1/2 Hwy 98 – 3 bedroom/2 bath newer construction bay front home with private dock located in Neels Addition in Greater Apalachicola List price – $1,249,000 Sold price – $1,150,000 Days on market – 38 Days under contract – 37 Cash purchase
CARRABELLE
RESIDENTIAL HOME SITES:
MLS# 314361 – 1666 Landing St. – .15 acre lot located in Carrabelle Landing subdivision in Carrabelle List price – $29,999 Sold price – $27,000 Days on market – 73 Days under contract – 12 Cash purchase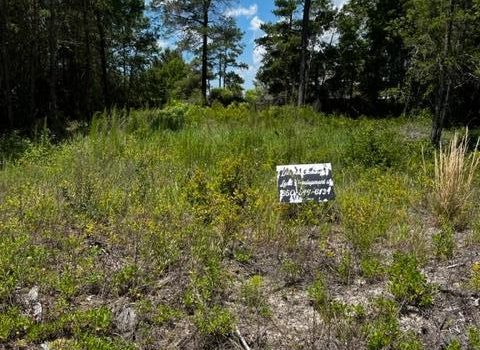 MLS# 313407 – 122 Laughing Gull Ln – .22 acre lot located in St. James Bay subdivision in St. James List price – $47,000 Sold price – $40,000 Days on market – 155 Days under contract – 34 Cash purchase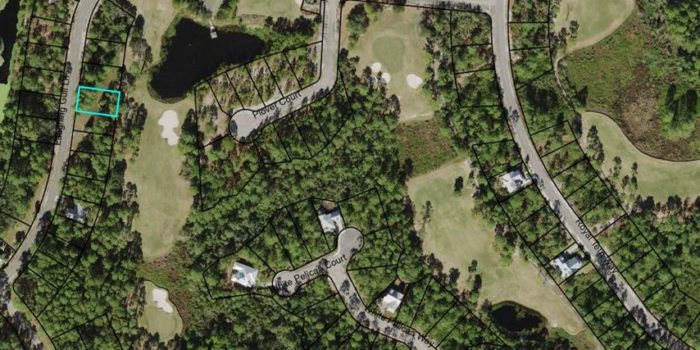 MLS# 314834 – 1734 Carrabelle Beach Dr – .11 acre 1st tier gulf view lot located in McKissack Beach in Carrabelle List price – $49,000 Sold price – $49,000 Days on market – 4 Days under contract – 20 Cash purchase – Buyer paid title insurance costs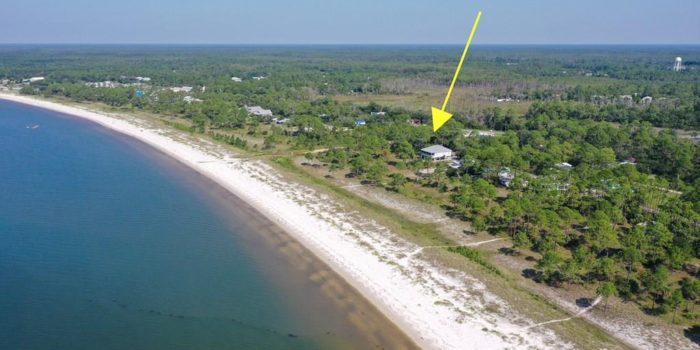 MLS# 313675 – 147 Illinois St – .13 acre bay view lot located in Lanark Beach List price – $56,500 Sold price – $50,000 Days on market – 114 Days under contract – 30 Cash purchase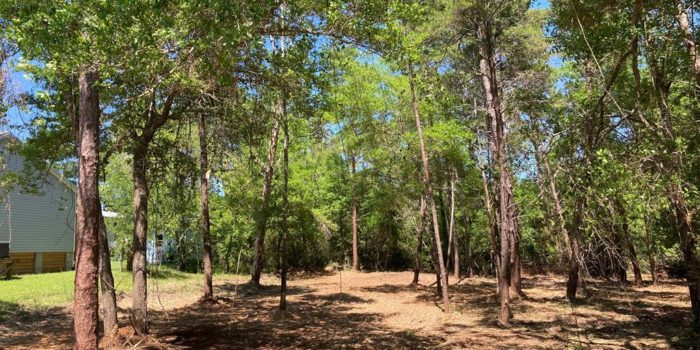 MLS# 314646 – Lot 3 Frank McKamey Way – 1.03 acre lot located in Destiny's subdivision in Carrabelle List price – $53,900 Sold price – $50,000 Days on market – 8 Days under contract – 25 Cash purchase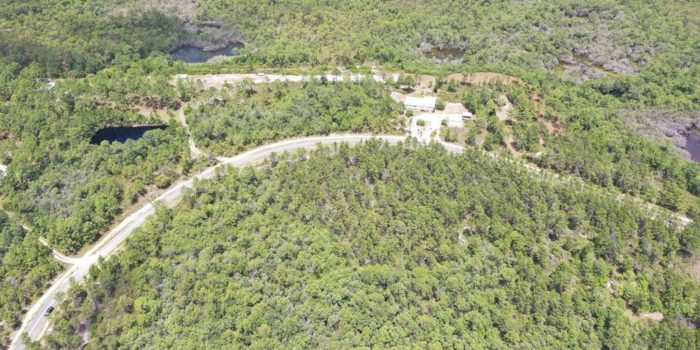 MLS# 314692 – Lot 33 Hwy 98 – .56 acre bay/creek view lot locate in St. James List price – $69,000 Sold price – $60,000 Days on market – 14 Days under contract – 19 Cash purchase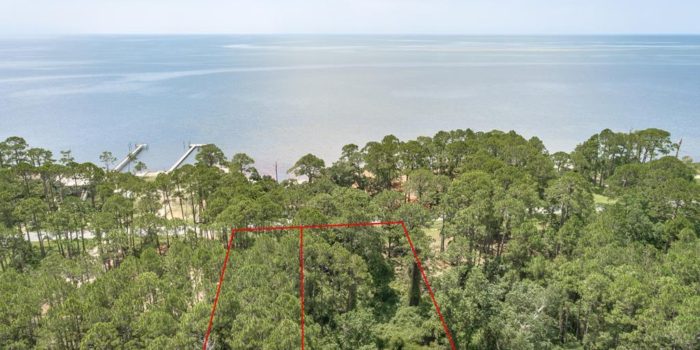 MLS# 304243 – Lot 4 E Pine St – .25 acre bay view lot located in Lanark Village List price – $60,000 Sold price – $60,000 Days on market – 1,226 Days under contract – 20 Cash purchase – Buyer paid title insurance costs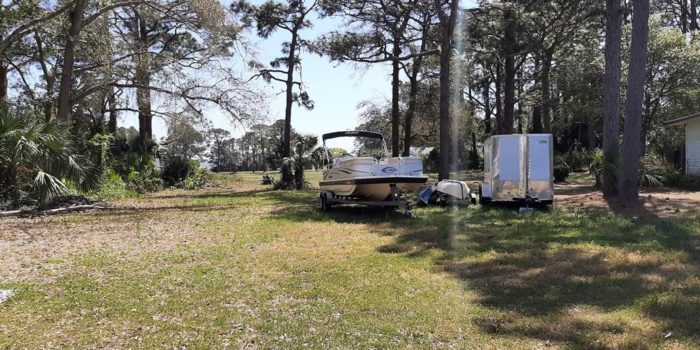 MLS# 314761 – 104 Anglers Harbor Ln – .02 acre river view lot located in Anglers Harbor subdivision in Carrabelle List price – $60,000 Sold price – $60,000 Days on market – 4 Days under contract – 15 Cash purchase – Buyer paid title insurance costs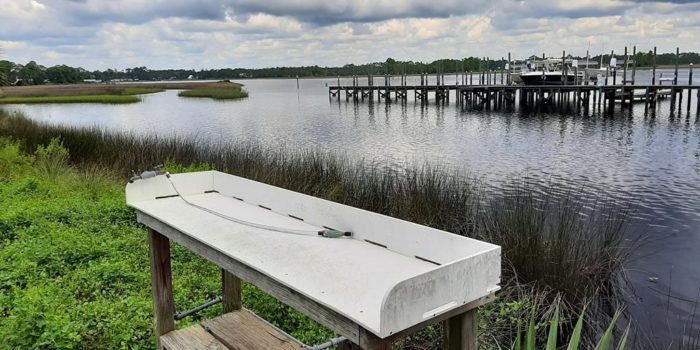 MLS# 313732 – 1838 Lighthouse Rd – 1.03 acre bay view lot located in Lighthouse Ridge subdivision List price – $99,500 Sold price – $95,000 Days on market – 21 Days under contract – 138 Cash purchase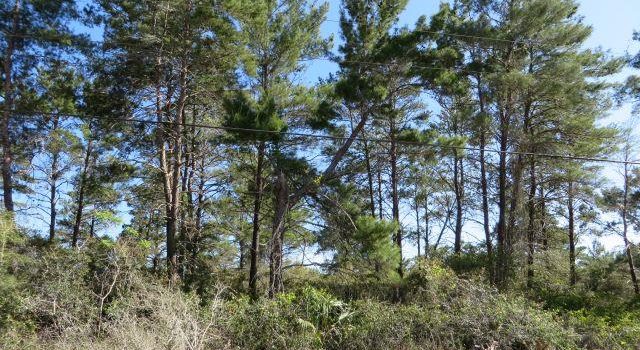 MLS# 313413 – 1843 Hwy 98 W – Unit 29 – .01 acre bay view improved RV lot located in Carrabelle Beach RV Resort List price – $143,000 Sold price – $140,000 Days on market – 161 Days under contract – 32 Cash purchase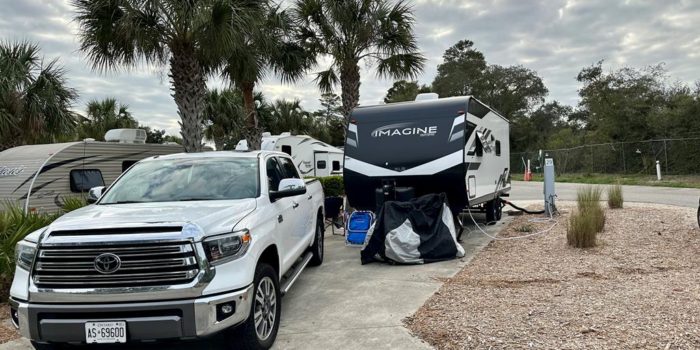 MLS# 313145 – 1843 Hwy 98 W – Unit 27 – .01 acre bay view improved RV lot located in Carrabelle Beach RV Resort List price – $169,900 Sold price – $157,500 Days on market – 168 Days under contract – 45 Cash purchase – Buyer paid title insurance costs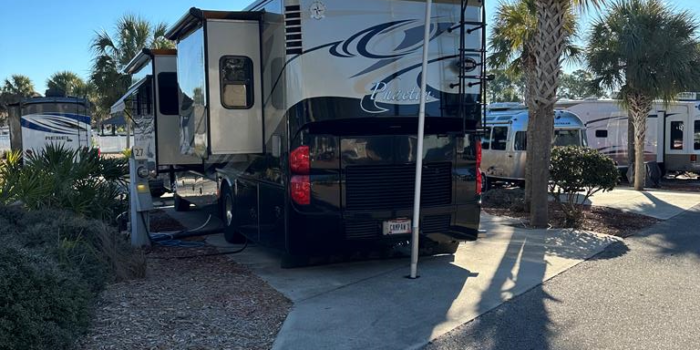 SINGLE FAMILY/CONDO/TOWN HOMES/MOBILE HOMES:
MLS# 313999 – 34-6 Warren Ave – 2 bedroom/1 bath unit located in Lanark Village List price – $125,900 Sold price – $115,000 Days on market – 88 Days under contract – 38 Conventional financing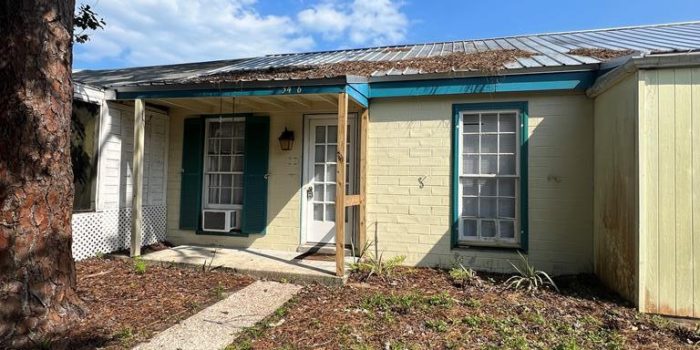 MLS# 314328 – 902 Ave F – 3 bedroom/2.5 bath mobile home located in the City of Carrabelle List price – $199,000 Sold price – $180,000 Days on market – 64 Days under contract – 12 Cash purchase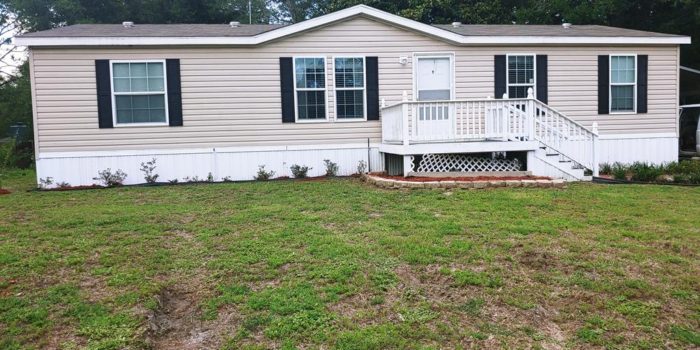 MLS# 313482 – 207 W 10th St – 2 bedroom/2 bath Florida cottage located in Picketts Addition in Carrabelle List price – $265,000 Sold price – $225,000 Days on market – 91 Days under contract – 72 Conventional financing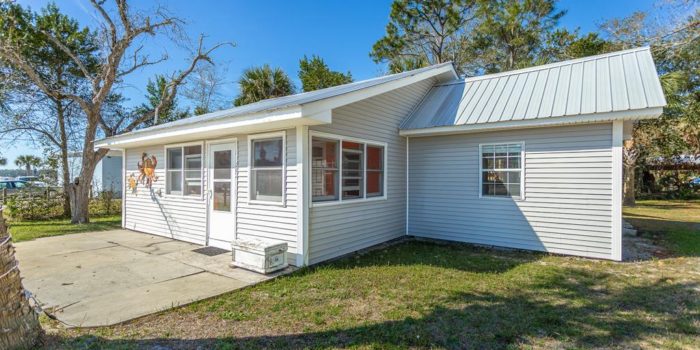 MLS# 311826 – 421 Royal Tern Way – 3 bedroom/2 bath new construction home located in St. James Bay subdivision in St. James List price – $435,000 Sold price – $441,500 Days on market – 1 Days under contract – 12 Conventional financing – Pre-sale home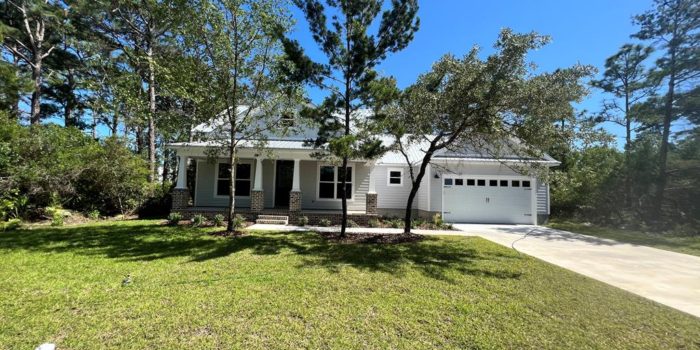 EASTPOINT
RESIDENTIAL HOME SITES:
MLS# 313881 – 351 Gladiola Way – 1 acre lot located in Magnolia Ridge subdivision List price – $42,500 Sold price – $37,500 Days on market – 103 Days under contract – 26 Cash purchase – Bought jointly with MLS# 313882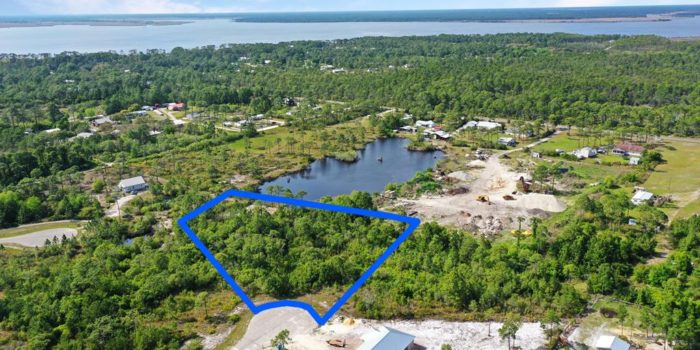 MLS# 313882- 352 Gladiola Way – 1 acre lot located in Magnolia Ridge subdivision List price – $42,500 Sold price – $37,500 Days on market – 103 Days under contract – 26 Cash purchase – Bought jointly with MLS# 313881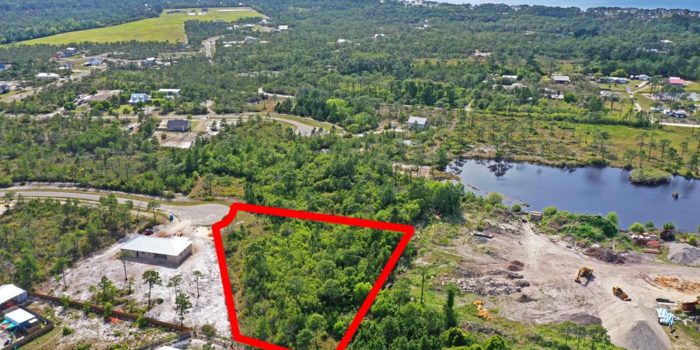 MLS# 313961 – 997 Hwy 98 – 1.04 acre bay front lot List price – $179,900 Sold price – $157,500 Days on market – 94 Days under contract – 34 Cash purchase – No contingencies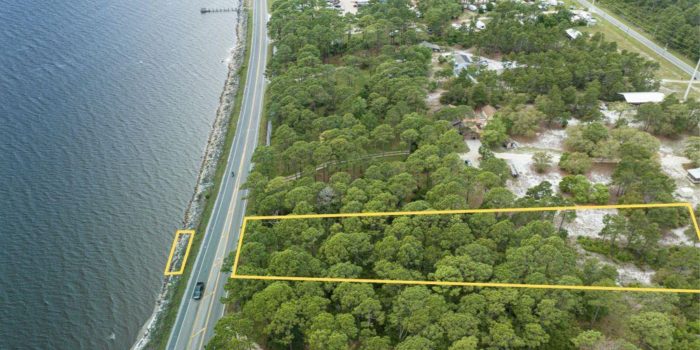 MLS# 311251 – 11 Bay Shore Dr – 1.03 acre bay front lot located in The Bluffs List price – $199,000 Sold price – $170,000 Days on market – 400 Days under contract – 42 Seller financing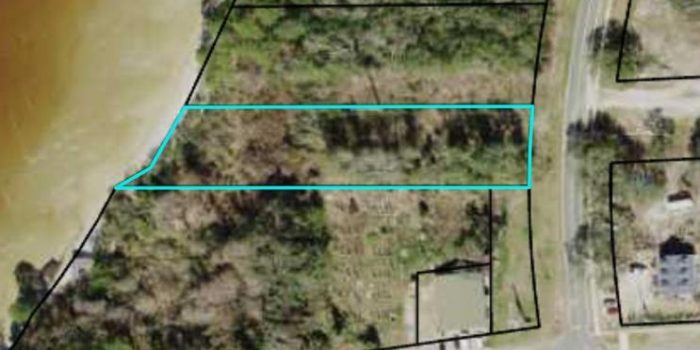 MLS# 314878 – 175 N Bay Shore Dr – 1.21 acre bay front lot located in Magnolia Bluffs List price – $310,000 Sold price – $287,000 Days on market – 5 Days under contract – 27 Cash purchase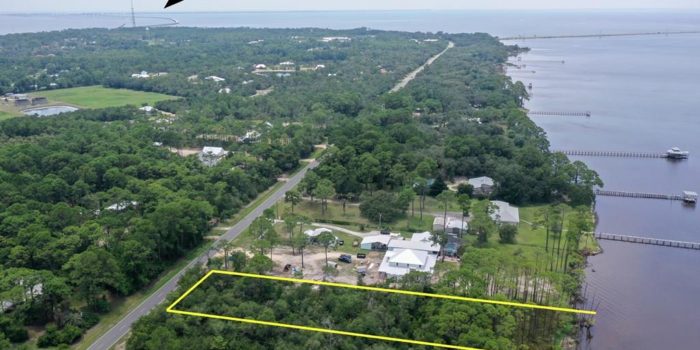 SINGLE FAMILY HOMES:
MLS# 314624 – 681 Cypress Ln – 3 bedroom/2 bath home located in Whispering Pines subdivision List price – $249,000 Sold price – $225,000 Days on market – 29 Days under contract – 15 Cash purchase